Remember the first time your parents brought home a 32" HD TV and your head almost exploded? How could TV get any better? If you had to watch that tiny screen now, you'd probably try to throw it out the window, but it'd be too heavy & you'd ruin your back forever. Thankfully, TVs are lighter & bigger than ever, but they're also prone to tipping. You'd think the included stand would be useful, but when you buy a new TV you'll quickly notice 2 things:
The built-in audio sounds like a $6 Bluetooth speaker playing through a wet paper towel tube
The included stand is not stable and probably looks dumb
If you made it to this blog, chances are you're looking to solve #2, and that's where we come in. As the (self-proclaimed) king of TV mounts on Amazon, we realized that not everyone wants to mount their TV, but they can still upgrade their TV base. We've got 3 options. Click here to jump directly to them, or read on to learn more about the advantages of replacing your TV base. It's time to mash the upgrade button on crappy chicken feet stands & unlock some new features for your TV.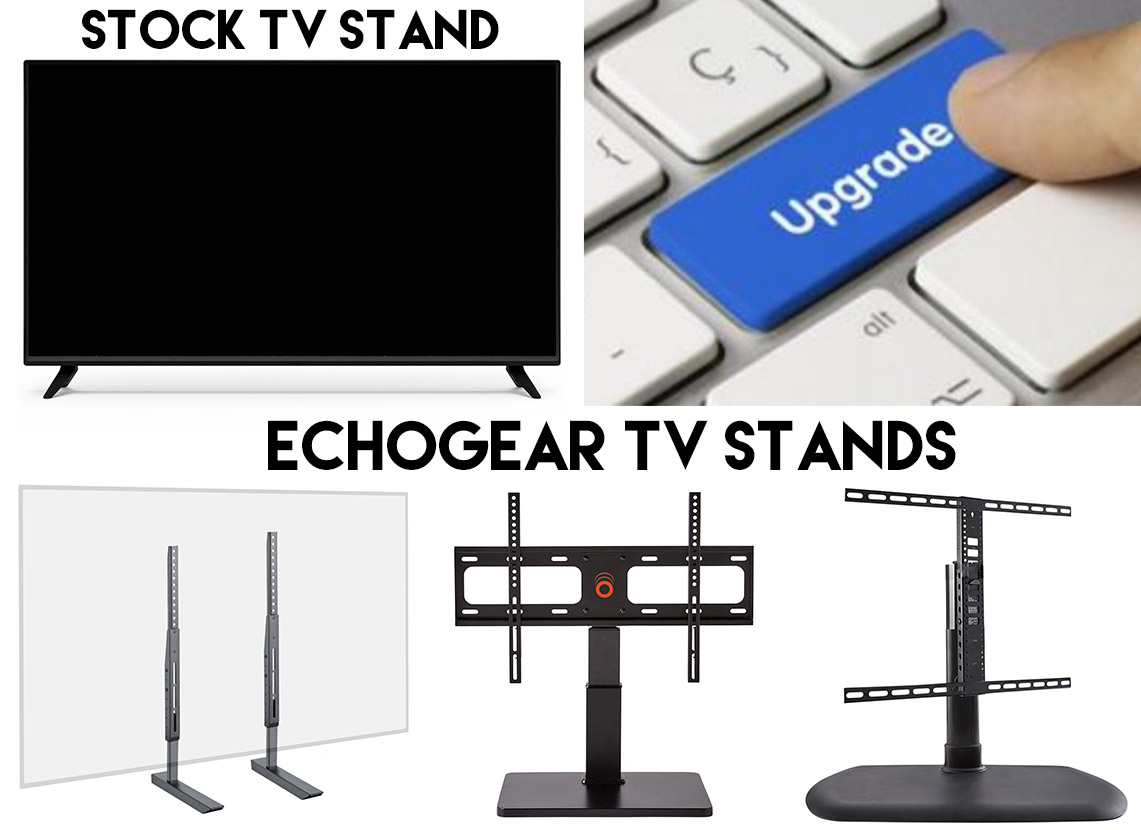 1. More TV Stability
TV margins are thin for manufacturers so they've got to cut cost any way they can, like including paper-thin plastic bases. As TVs get bigger on these trash stands, screen stability is compromised. Anything from an over-zealous cat to a slightly tipsy friend can knock your expensive screen over, prematurely ending your Schitt's Creek marathon. Upgrading to an Echogear stand gives you much greater stability & confidence that your screen is safe. Your current stand only connects to the bottom of the TV (rather than the back), which makes it super sketchy. Even the slightest touch will send it bobbling all over the place: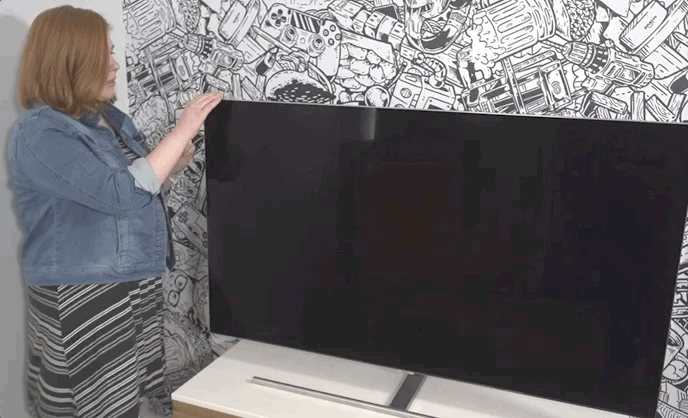 2. Height Adjustability
Just keeping your screen upright during an impromptu wrestling match isn't enough, especially in a world where soundbars are king. Remember what we said about terrible TV speakers earlier? You'll probably want to get a better TV sound system. When you upgrade to a stand with adjustable height, you'll get the best viewing angle and have space for components under the screen. Raise the TV to fit a soundbar, Xbox, or recreational sword. Don't let anyone tell you swords aren't cool. You'll laugh in their face when a snake invades their home and they've got nothing to slice it with.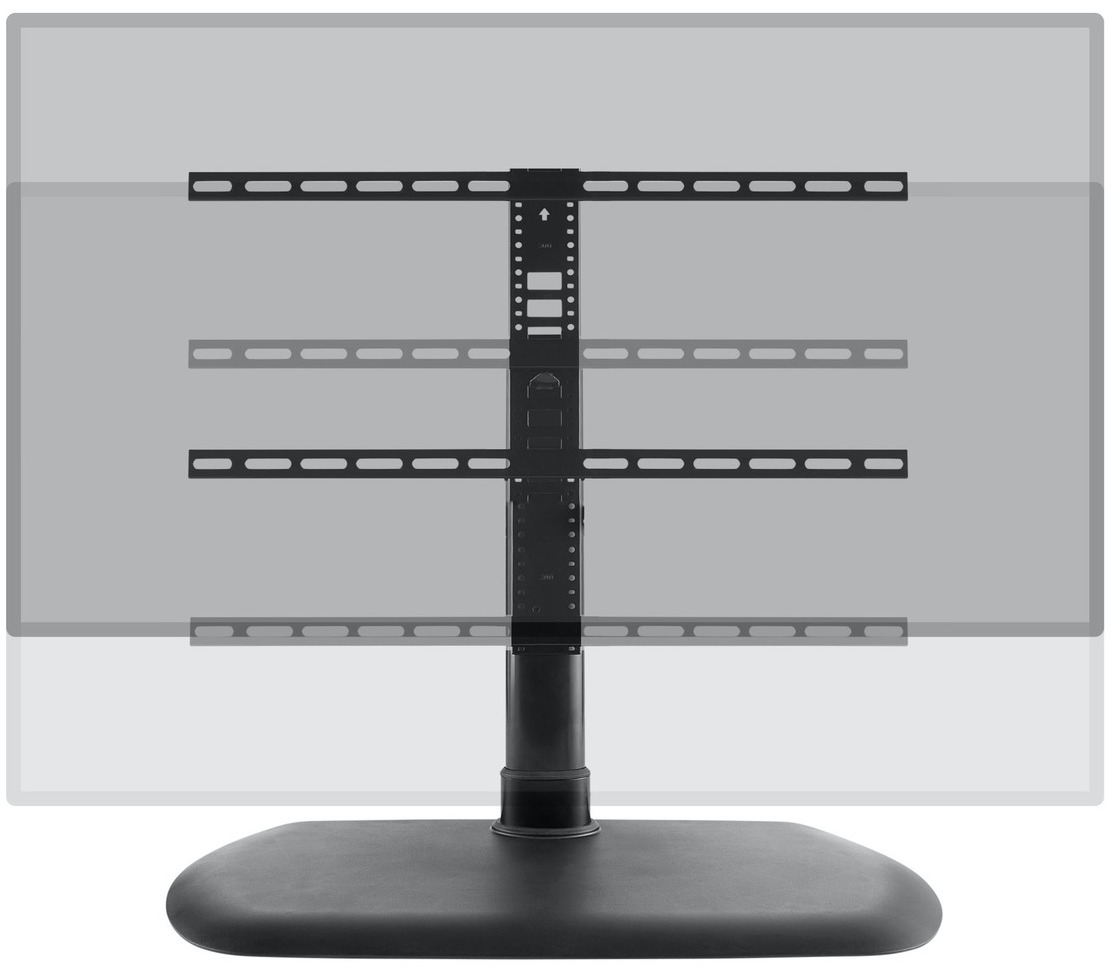 3. TV Swivel
With your screen at the perfect height, you've just gotta point it to where you want to sit. Two of our stands come with swivel, so you can adjust the screen position with the touch of a finger. If you ask me, this is the biggest upgrade when replacing a TV stand. Now you can sit in the comfy chair and still rewatch everything from your childhood on Disney+. Start with Gargoyles. It rips so hard.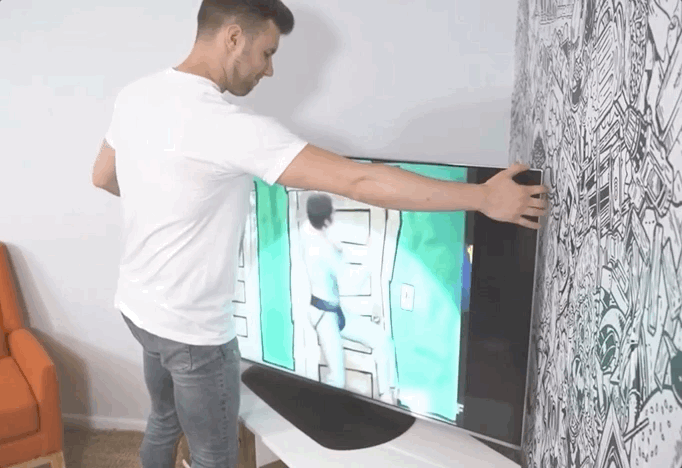 4. Cable Management
Cable management is sometimes an afterthought, but can turn your setup from "meh" to "oh damn son" in a hurry. Our top-of-the-line replacement TV stand has a cable management channel that will keep those gross cords from ruining your Modern Warefare marathon. There are more campers than a national park on that damn game. Except instead of s'mores and buns they all have claymores and shotguns. Might as well have your cords out of the way for the inevitable rage quit.
5. Universal Compatibility
Since our replacement stands utilize the VESA pattern (little holes on the back of basically every TV), they work with almost any screen within the compatible size range. We threw a ton of bolts in the box to make sure you've got the right ones for your TV. That means your Samsung, Sony, TCL, or other TV is compatible with Echogear TV stands.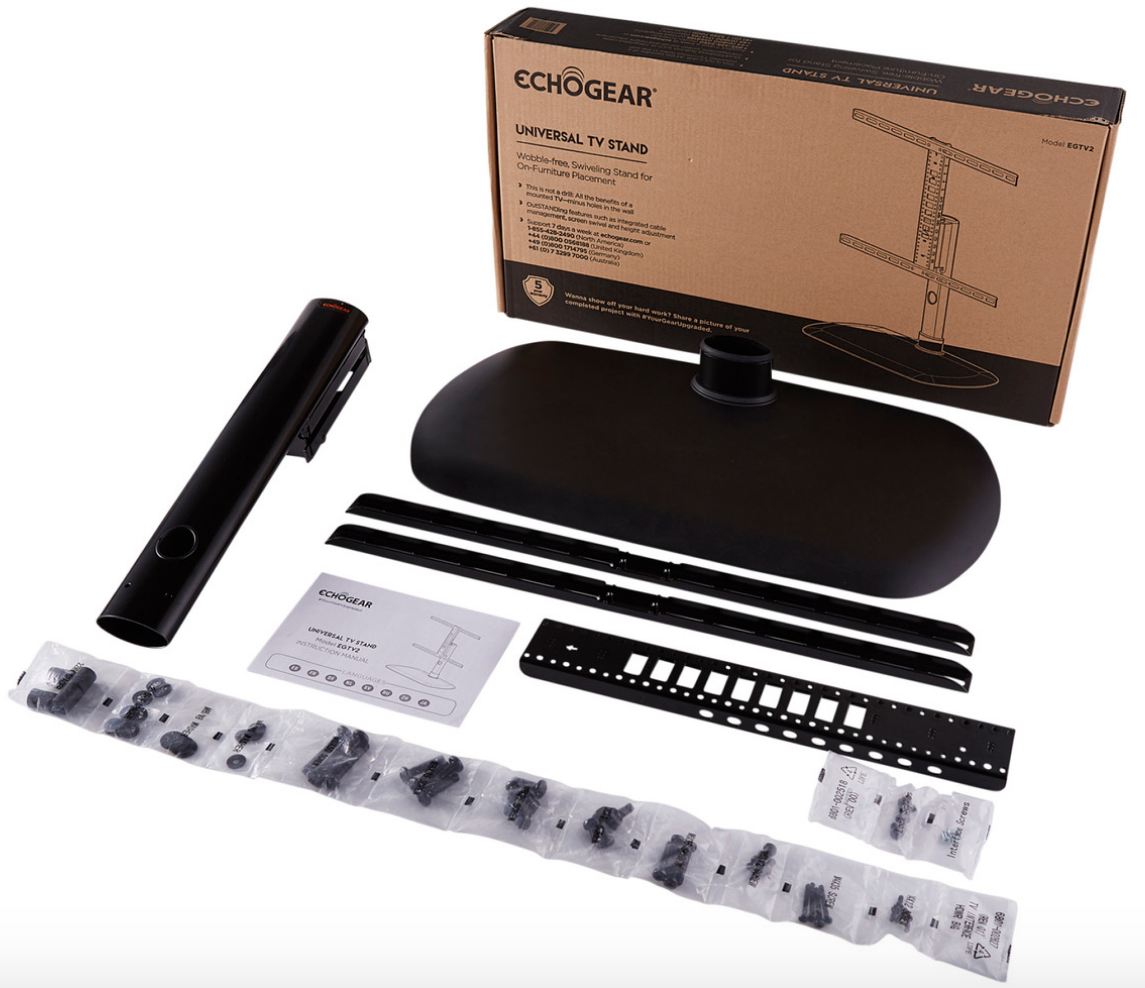 ---
Which TV Base Is Best For My TV?
We've got 3 universal replacement TV stand options, all with different features. Picking which one is right for you depends on TV size, which features are important, and how much scratch you wanna spend. We'll start with the most basic (and cheapest) option, and end with our best.
These are more like new feet for your TV rather than a one-piece stand. Compared to other brands, these are much beefier & can keep TVs up to 77" stable & secure. Installing them takes minutes, and gives you a nice sturdy spot for a soundbar. Included isolation pads keep the sound crisp with no rattle, even during long gunfights in John Wick 3. What a wild ride that one is. Take a peek at this TV stand here.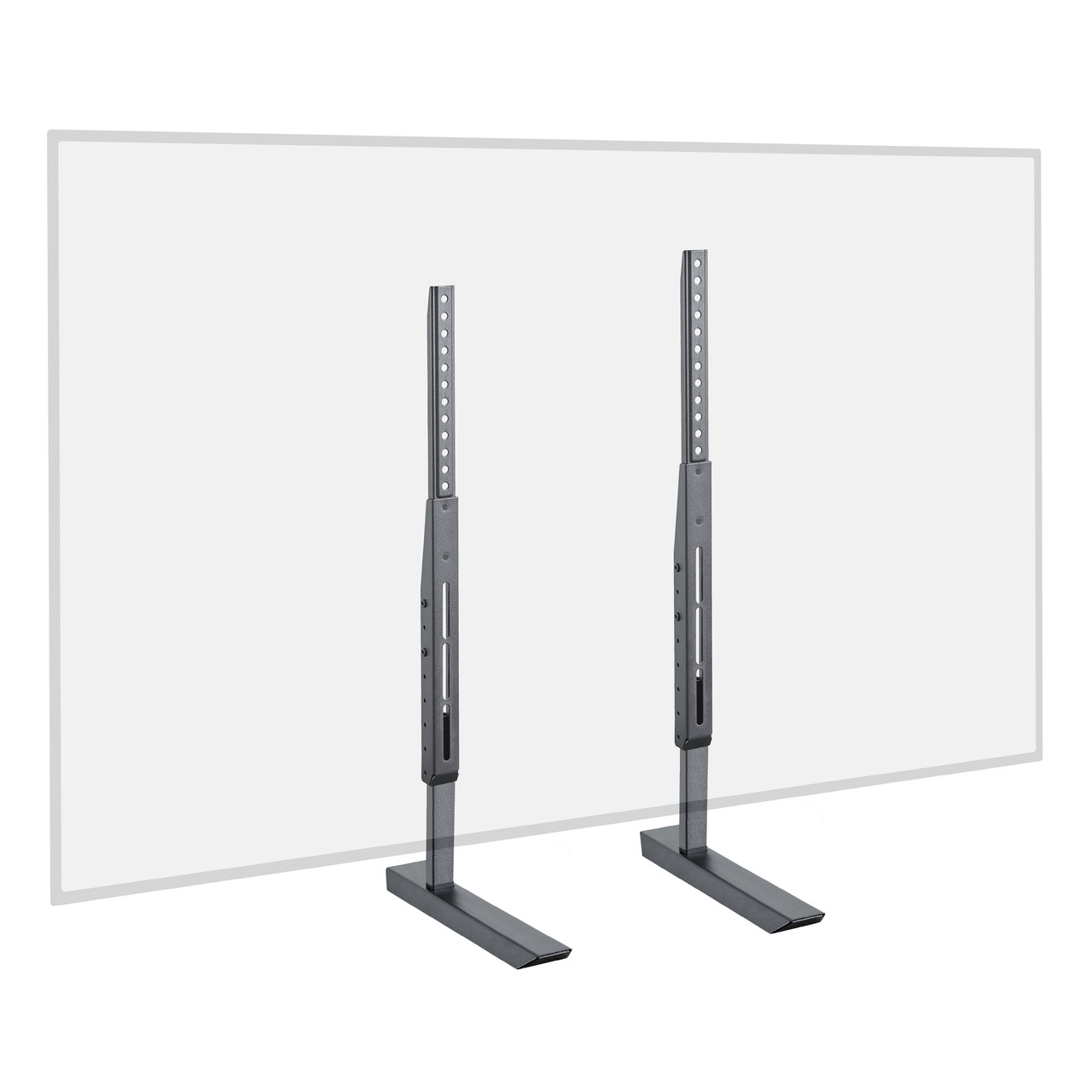 Pros:
Accommodates screens up to 77"
Fits narrow furniture
Incredibly stable
8.5" of height adjust
Cons:
No swivel
No cable management
Doesn't come with shoes for the TV feet
We first got into the TV stand game with this metal beauty. It's now our mid-tier option to enhance your TV. It can change height, swivel, and keep your screen secure. Before I used one of these, I'd have to pick my TV up to change angles. What a disgrace. My screen would be full of finger smudges (don't eat Cheetos and touch your TV) and just look like hell. Swiveling the screen on demand made me feel richer than ever, and I ain't talking Rich Gannon. Want to take it to the next level? Add a soundbar mount so the soundbar swivels with the TV. Interested? Good. Give it a look here.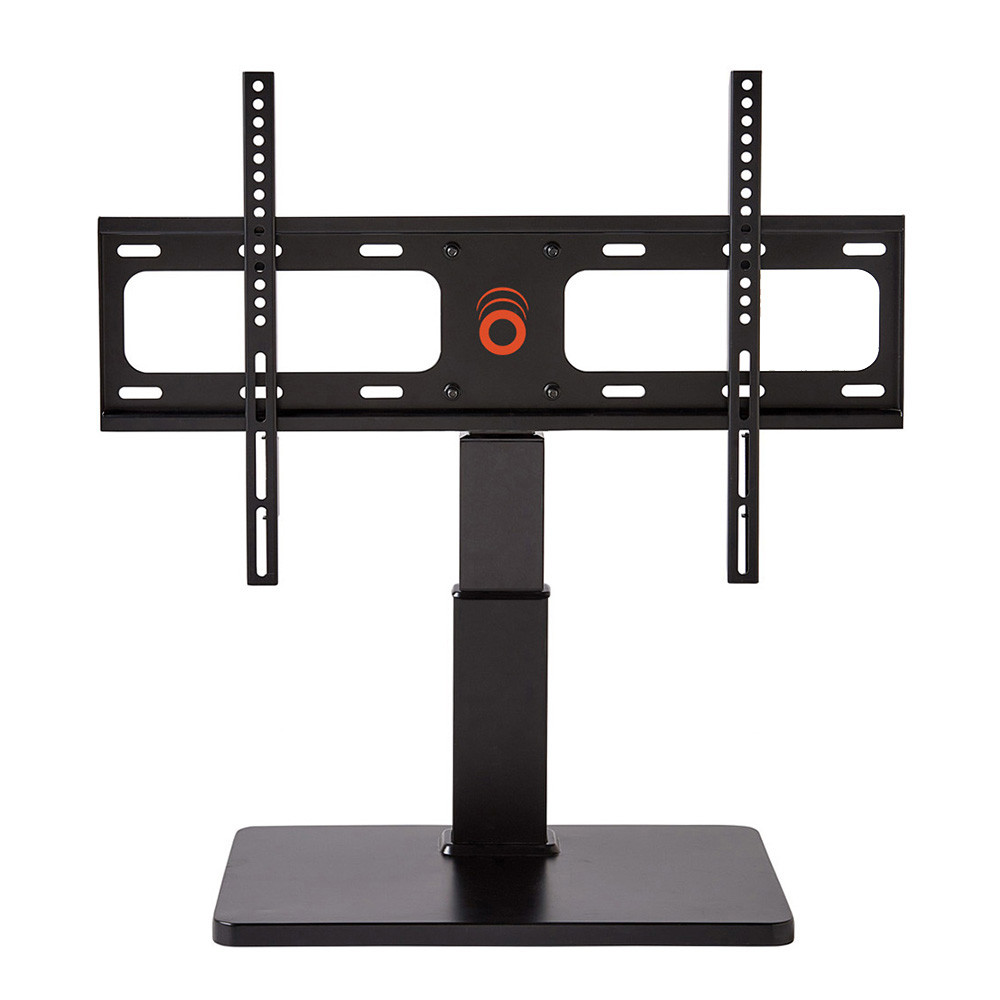 Pros:
75º of smooth swivel
4" height adjust
Smaller base than 2nd Gen
Cons:
No cable management
Not as much height adjust as 2nd Gen
Won't solve your concerning addiction to Sour Patch Kids
If you're looking for it all, our 2nd Gen TV base is the way to go. It's the crème de la crème of replacement TV stands. It's got all the pros of the 1st Gen stand, but on some really good steroids. For the recond, these are the type of steroids that won't shrink your downstairs. This stand fits bigger TVs, has double the height adjustability, and swivels with the best of em. Where it really pops off is with integrated cable management. You can run TV cables through the back so they become invisible. Not even the Marauders Map can find them. Only Harry Potter nerds will get that one. Check out this TV base here.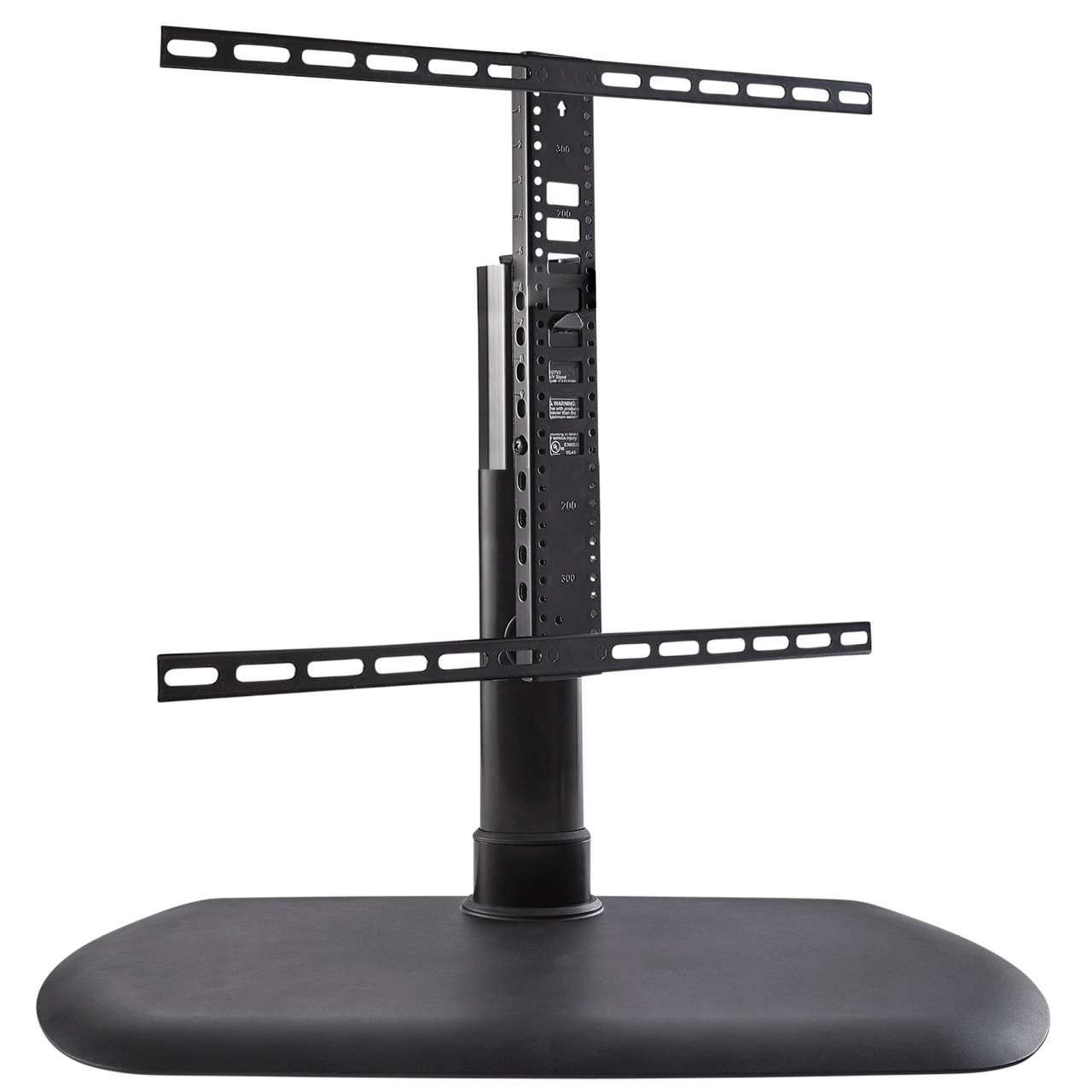 Pros:
Fits TVs up to 65"
Built-in cable management
70º of sweet swivel
8" of height adjust
Cons:
Largest base dimension
Most expensive option
Not free
After that loquacious breakdown, you're hopefully ready to pick out a new TV stand. Want to ensure that it's compatible with your TV? Give our slick MountFinder tool a spin. It'll tell you exactly which stands work with your screen. After going through the process, just check "TV Stands" on the refine your results section.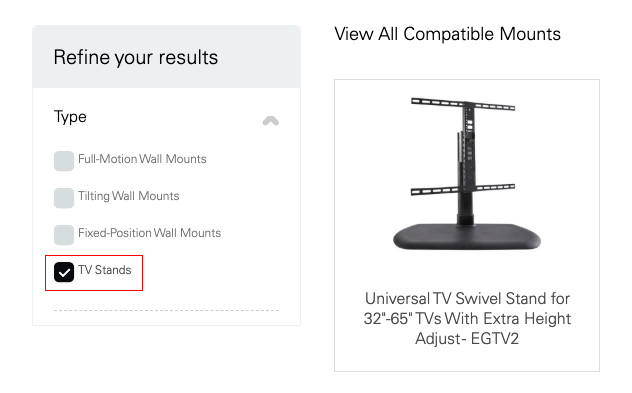 If you've got any comments or questions leave them below or tweet us @echogear, and you might as well follow us while you're at it.